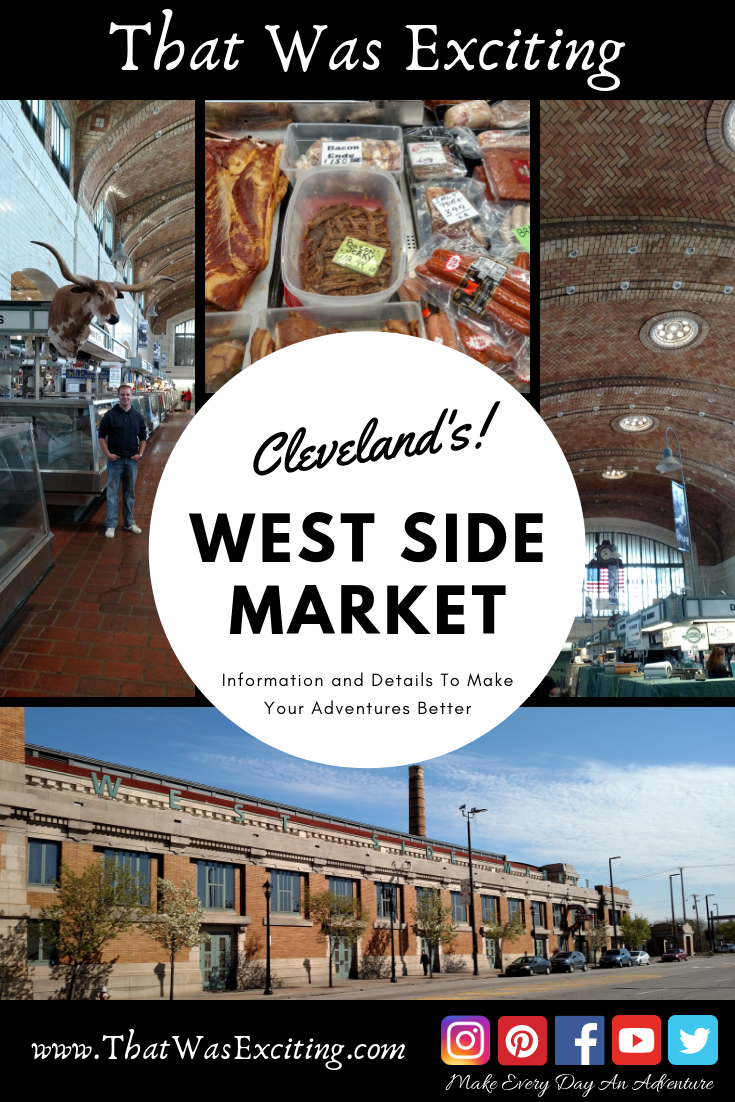 "A West Side Story About A Market"
So, this West Side story is slightly different than the one you may be familiar with. It's filled with gangs of vendors and a love story about smoked meats and cheeses. Walking through the West Side market is a lot of fun especially if you love food. With lots of vendors serving everything from meat to macaroons. Today we were stopping by to grab some smoky meat sticks for our afternoon mountain biking adventures. There are several vendors that sell smokies I recommend trying a little bit from each shop. We were told that the market had new Sunday hours so we headed on over. Even though the doors were open at 10 AM the market technically didn't open until noon. It was cool being there with it empty. I was able to get a lot of cool pictures and it was easy to walk around. The downside to this was most of the vendors were not open or even there yet. We did luckily find a meat vendor getting set up. He was more than happy to make his first sale of the day and we were able to chat with them for a couple of minutes as well. Definitely stop into the West Side market, add some culture and variety to your next trip to Cleveland.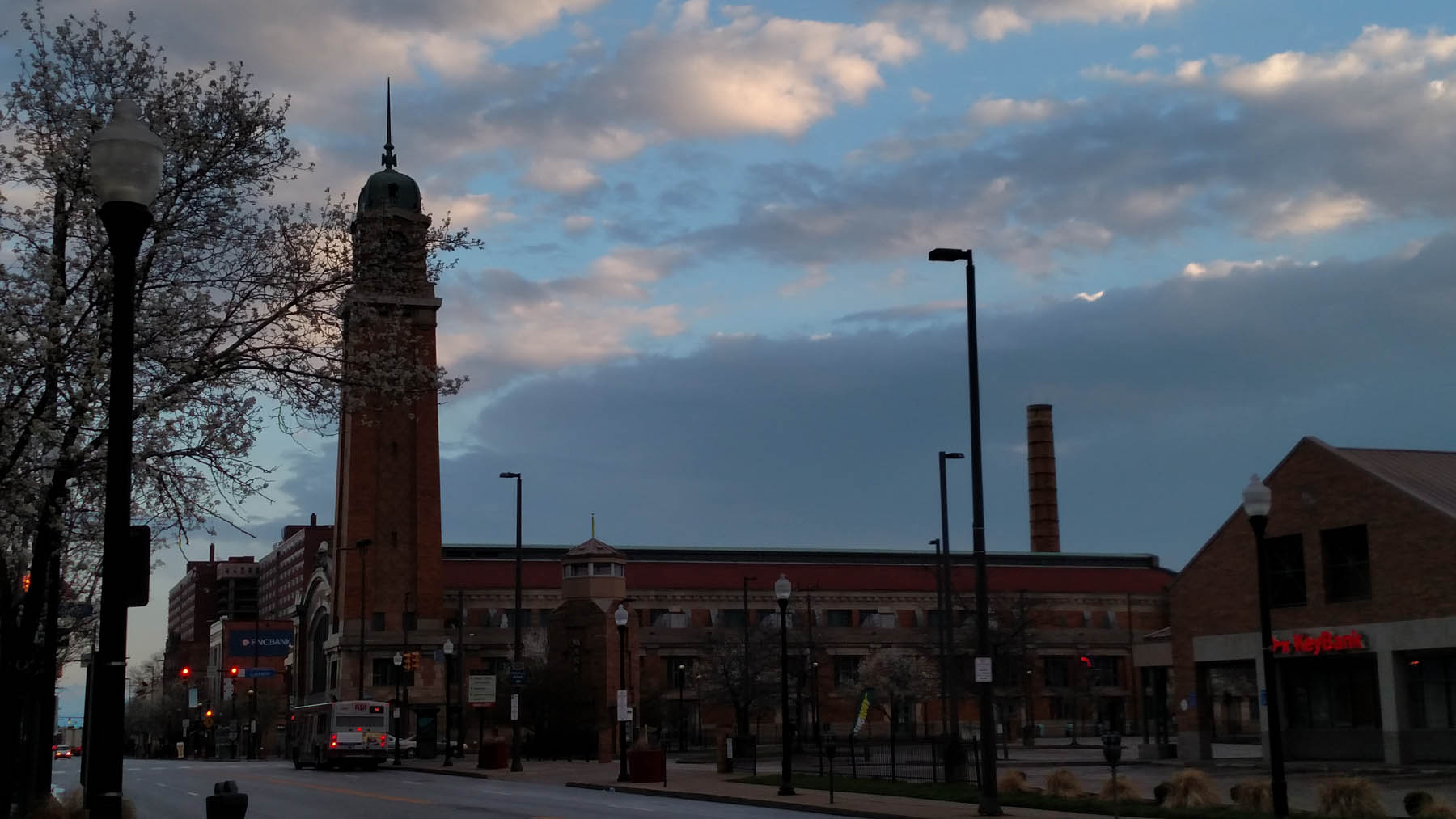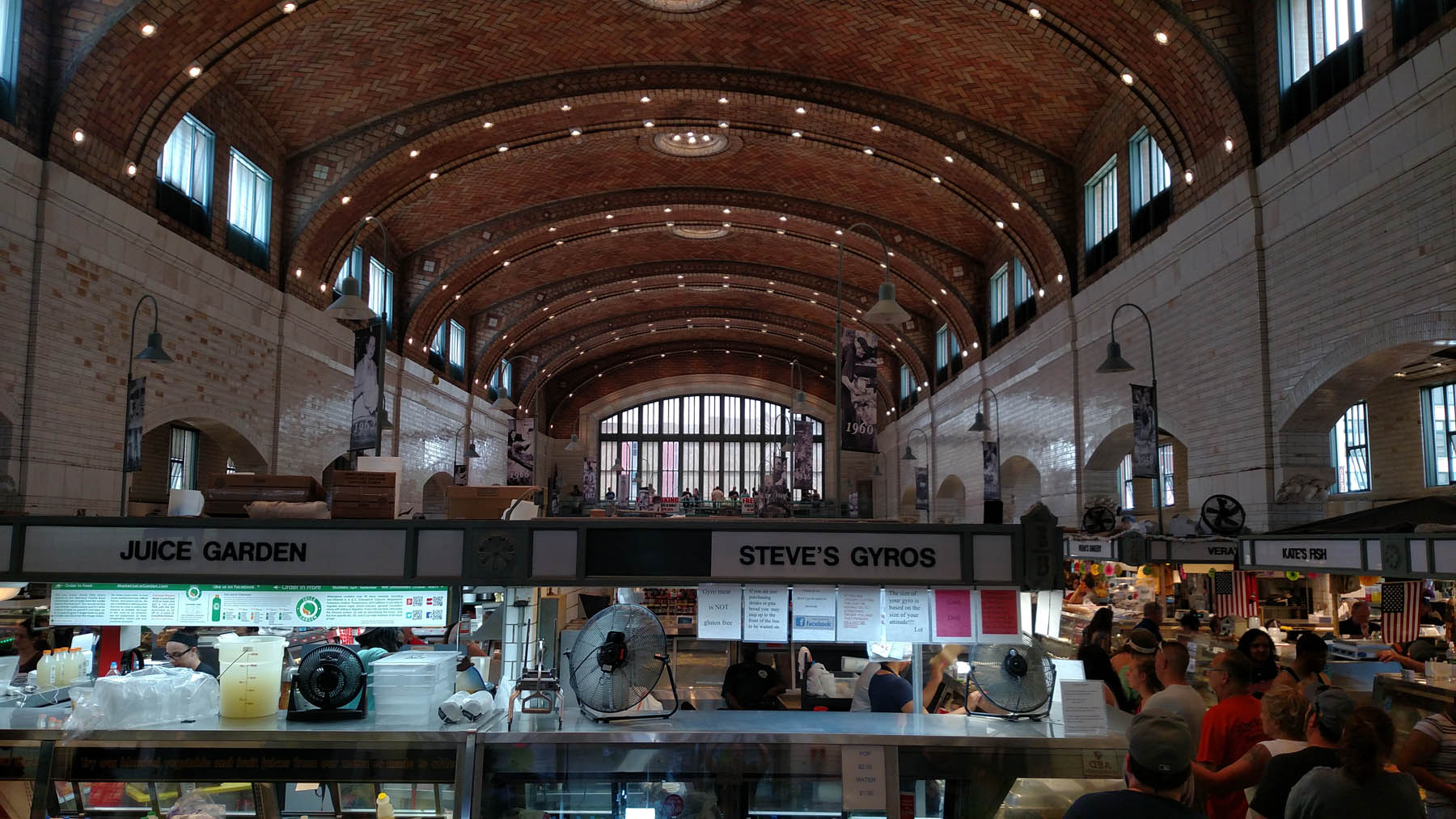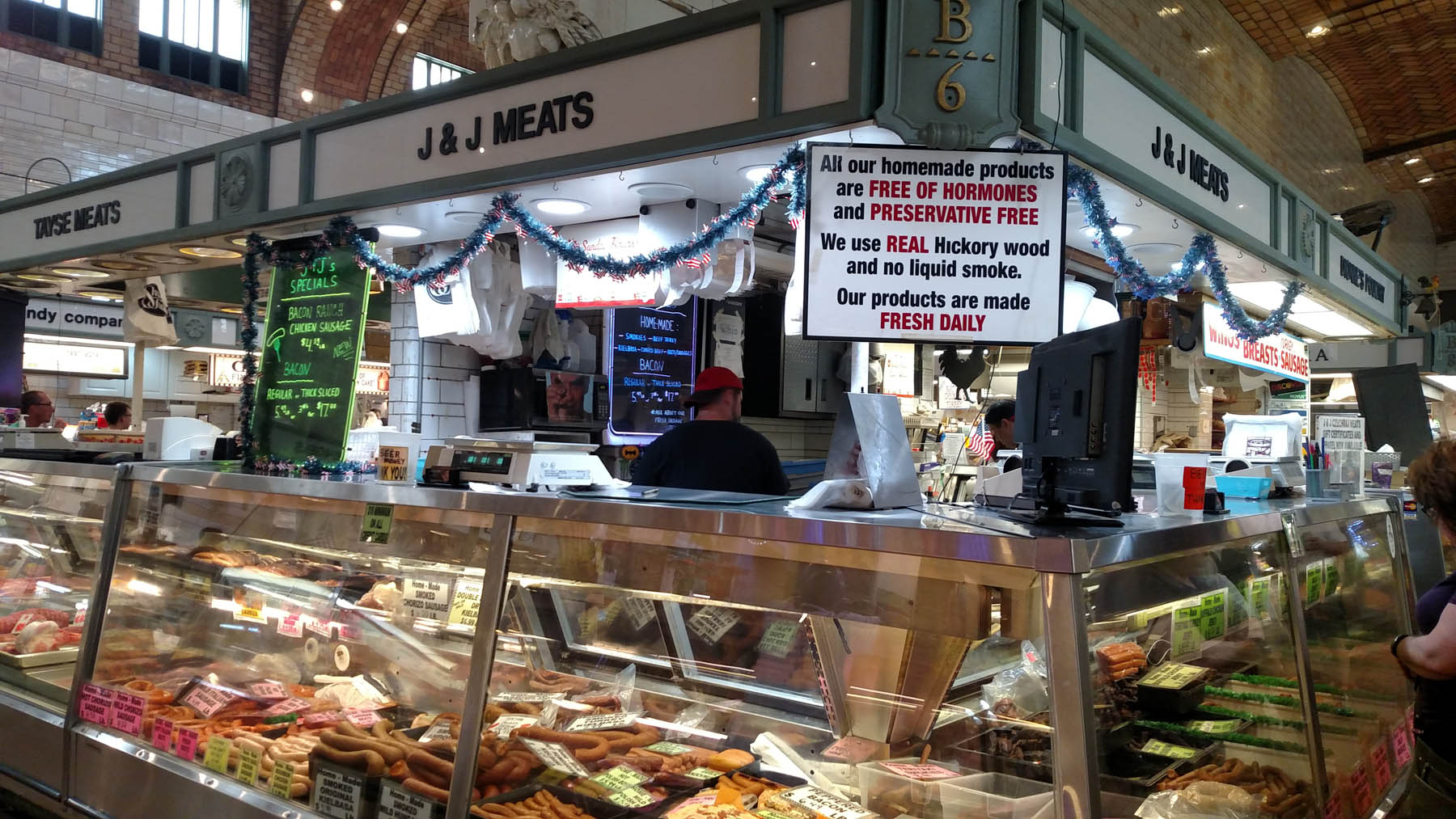 Sean's Tip – It's only a block walk from the Cleveland hostel. Grab all your food and supplies here and cook gourmet meals for yourself in the hostels kitchen. This will make for a very memorable and inexpensive experience in Cleveland. Check out my page about The Cleveland Hostel for more information.
West Side Market Cleveland
1979 W 25th St, Cleveland, OH 44113
Phone: (216) 664-3387
Hours: 
Monday 7AM–4PM
Tuesday Closed
Wednesday 7AM–4PM
Thursday Closed
Friday 7AM–6PM
Saturday 7AM–6PM
Sunday 10AM–4PM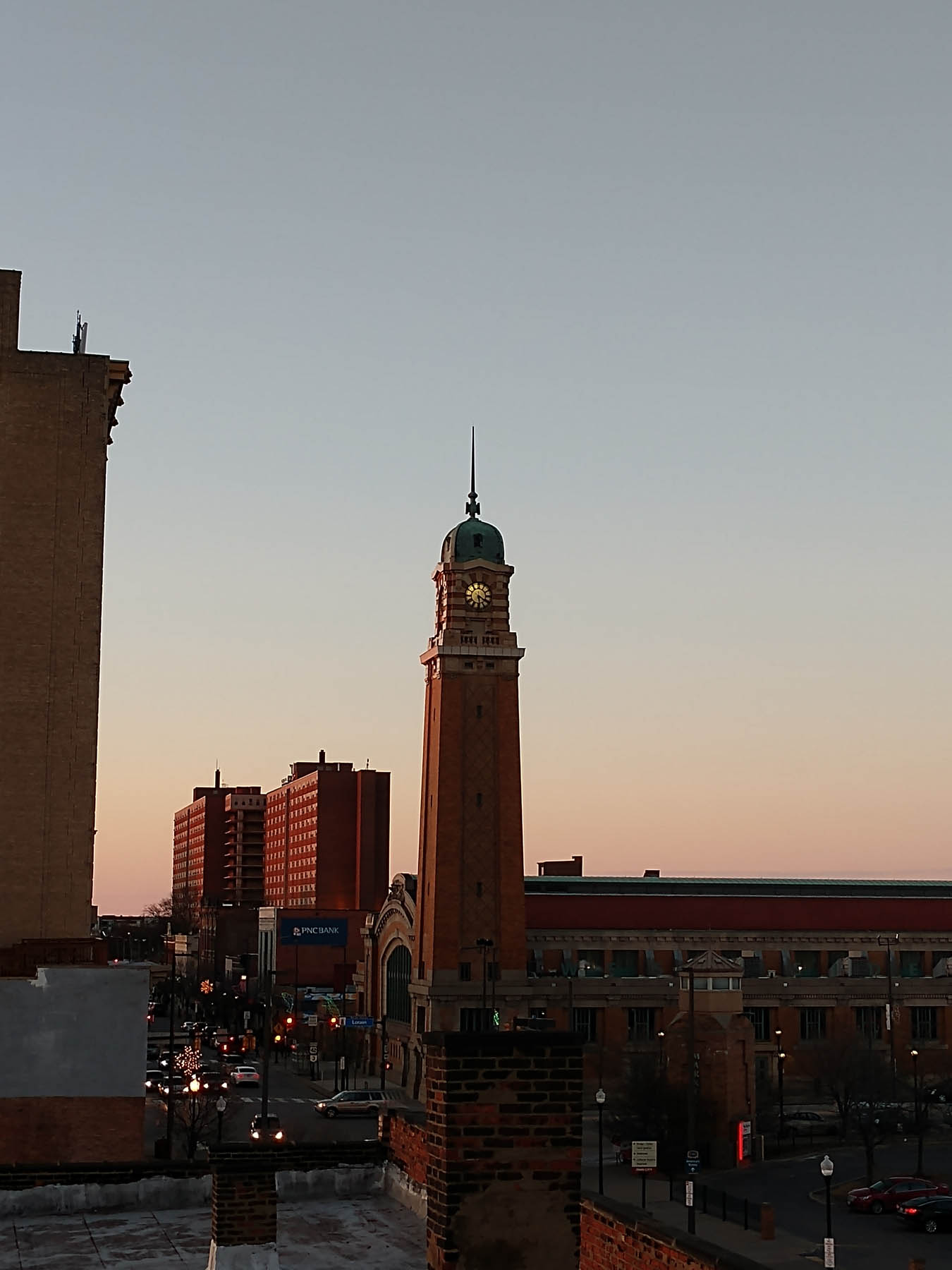 Come join the fun as I explore my tri-state area and beyond. See my adventures in real time on Facebook and Instagram. Feel free to interact and see what I'm up to for the day. Also check out my YouTube channel for more details and information about my adventures. By following along with my Pinterest posts you will see the Ideas I have for future activities as well as pictures and posts from my previous adventures. I'm so glad you are now part of the adventure. Explore the website for more blog posts, ideas and things that are happening .
Want to learn more about the West Side Market?? The West Side Market is such a special location with so much history and information that I have added a page to my site.