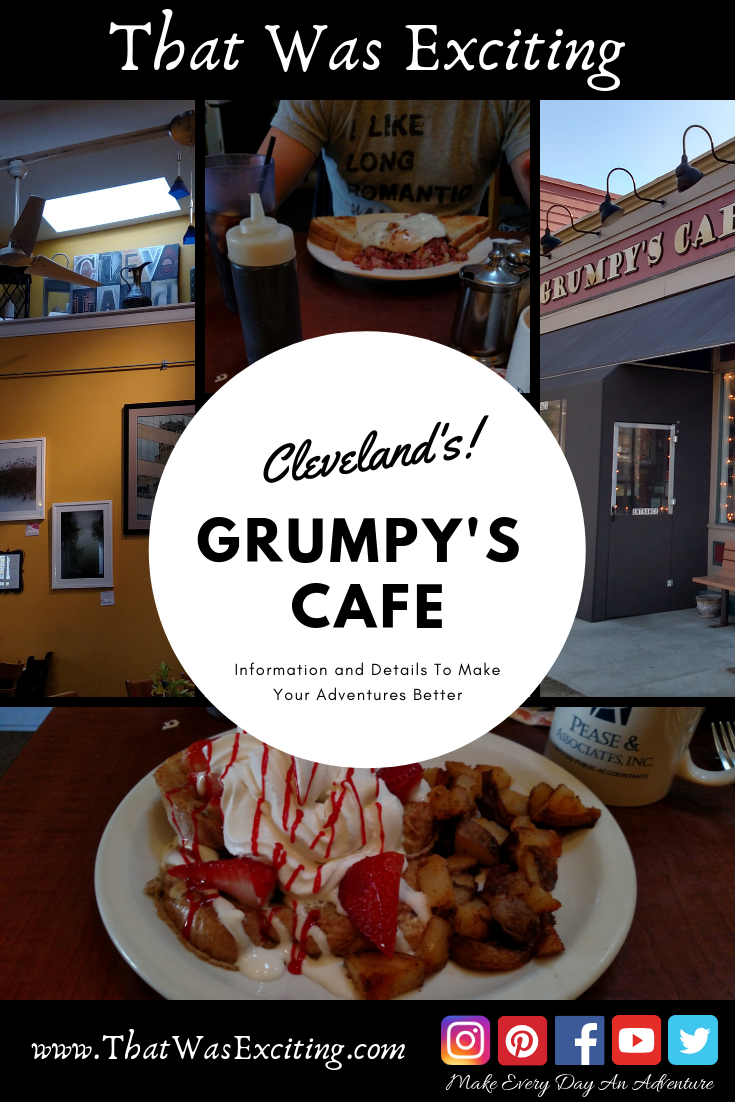 "Happy we went to Grumpy's"
Grumpy's Cafe was only a short bike ride away from the hostel, so we headed out for some breakfast. We walked in a few minutes after 8 AM on a Sunday. Easy to get a seat since the doors just opened. Nice local place with a diner type of a feel. Breakfast was good and came out fast. I had the strawberry cream cheese stuffed French toast. Adam gave the breakfast sampler a try which included a ton of their special corned beef hash. Both breakfast choices where good and filling. The corned beef hash was some of the best either one of us had ever tried. So if you find yourself tired and "grumpy" of chain style breakfast food, give this happy cafe a try:)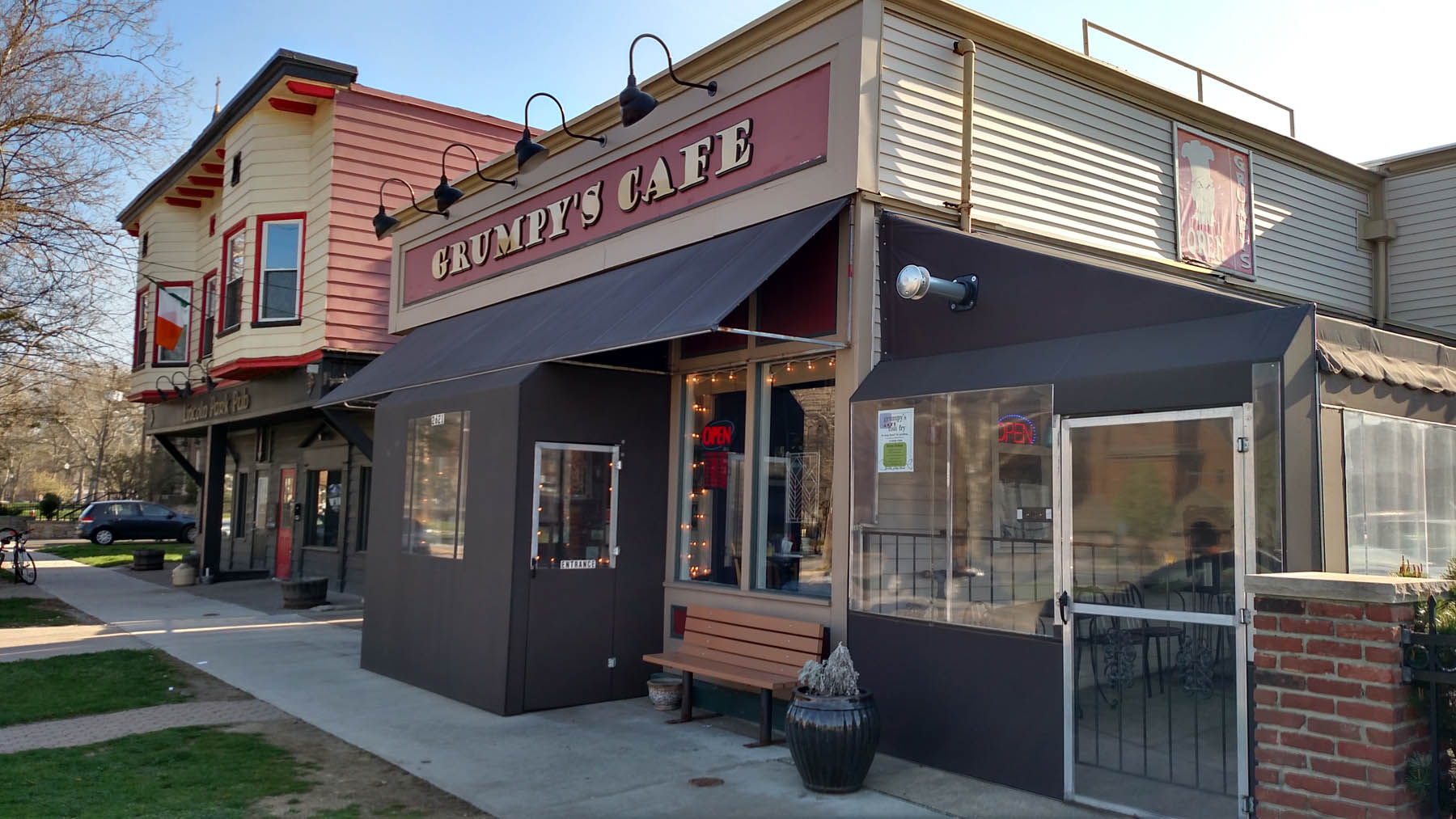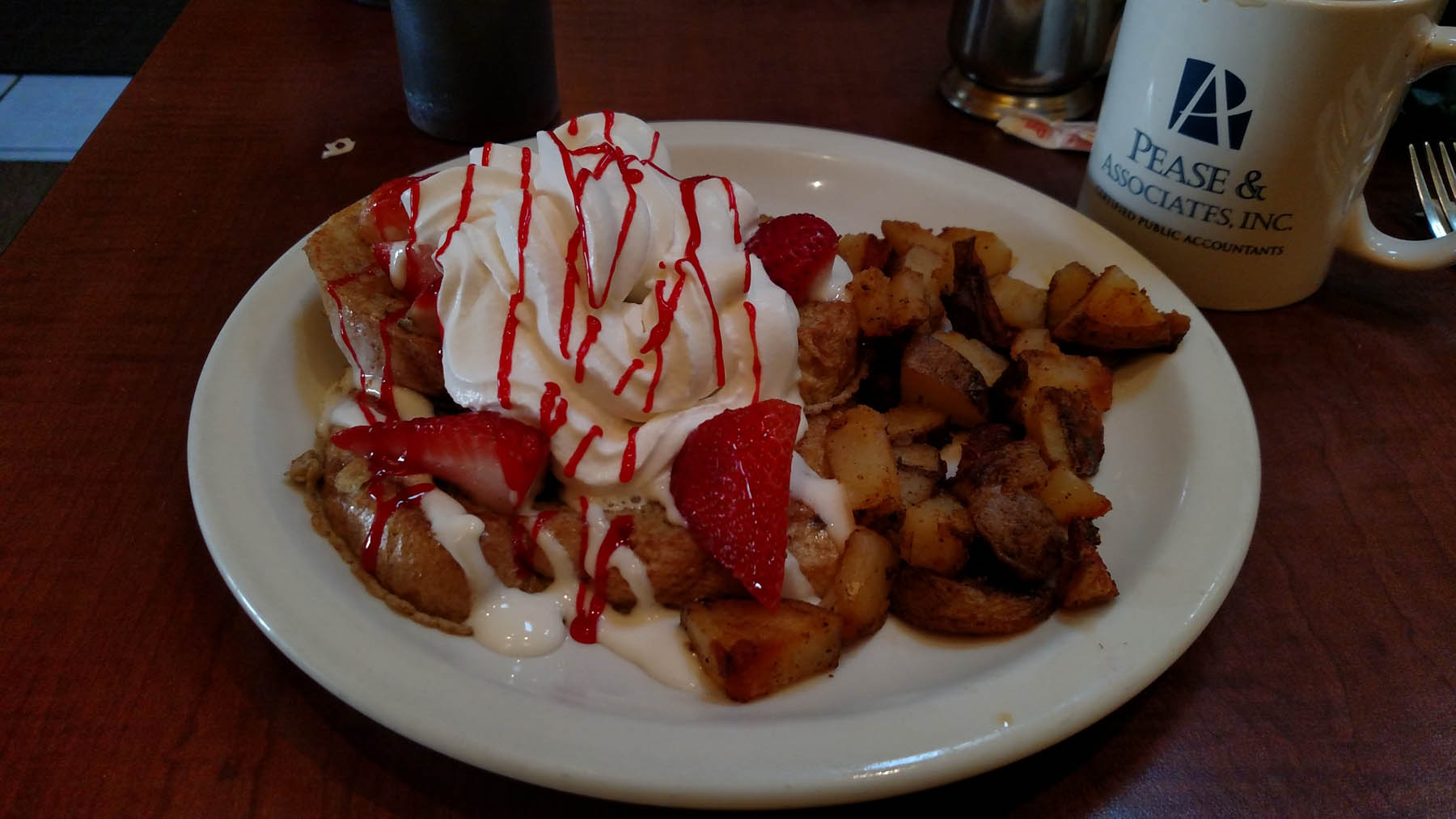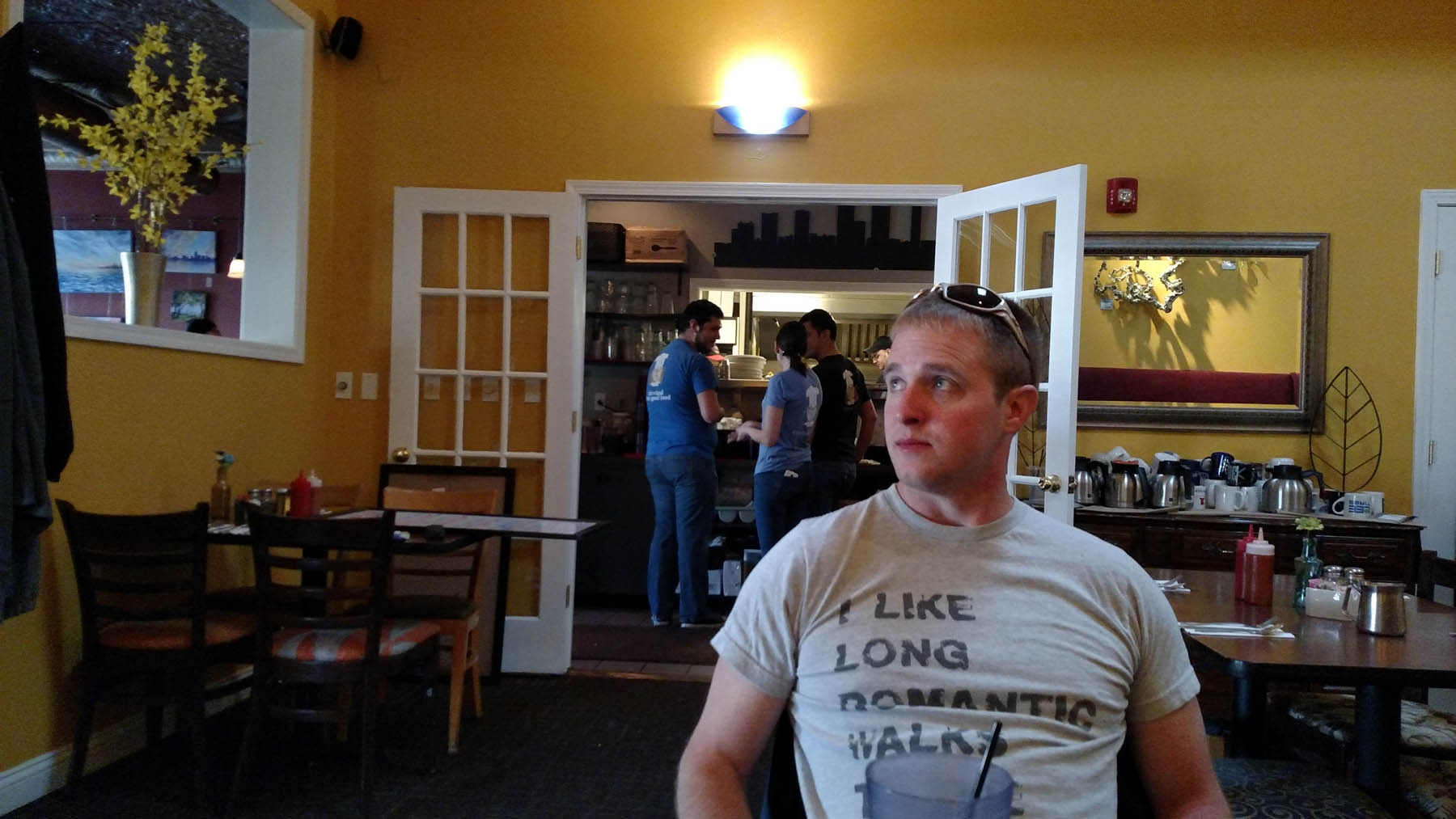 Sean's Tip – Definitely try the Corned Beef Hash. Get there early, by the time we were heading out it was getting pretty crowded.
Flash back – Little did we know at the time but this would start us off on a corned beef hash hunt. For the next few weeks whenever we had a chance to get breakfast, we would order a side of hash to share and compare. It was a lot of fun looking back at this now. I would recommend finding fun little things like this to do. Another recommendation is to go back through your blogs, journals or picture albums regularly to add notes. It is fun to bring up the good memories but it is also neat to reflect on situations after time has made its impact on it. 
Grumpy's Cafe
2621 W 14th St, Cleveland, OH 44113
Hours: ​
Mon

7:00 am – 3:00 pm

Tue

7:00 am – 3:00 pm

Wed

7:00 am – 3:00 pm

Thu

7:00 am – 3:00 pm

Fri

7:00 am – 10:00 pm

Sat

8:00 am – 10:00 pm

Sun

8:00 am – 3:00 pm
Breakfast & Brunch menu served until 11:30 am Monday – Friday. Served until 3 pm on Saturday & Sunday. 
Lunch & Dinner menu served Monday – Thursday 11:30 am – 3 pm, Friday 11:30 am – 10 pm, & Saturday 3 pm – 10 pm.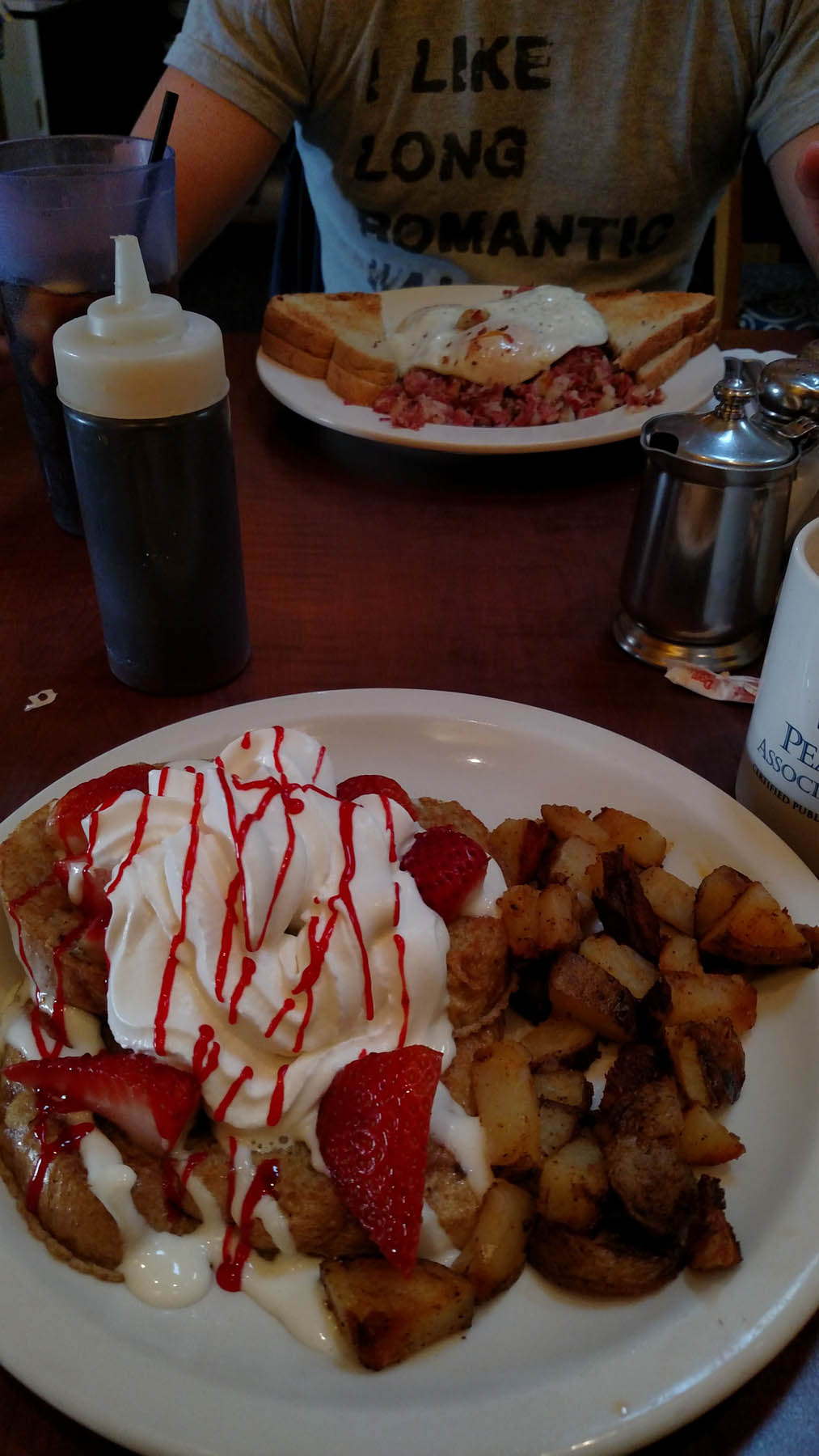 Come join the fun as I explore my tri-state area and beyond. See my adventures in real time on Facebook and Instagram. Feel free to interact and see what I'm up to for the day. Also check out my YouTube channel for more details and information about my adventures. By following along with my Pinterest posts you will see the Ideas I have for future activities as well as pictures and posts from my previous adventures. I'm so glad you are now part of the adventure. Explore the website for more blog posts, ideas and things that are happening .